Thank you for visiting Kitty Trio! This page contains many badges and links that are important to us. There are cat blog links, animal welfare and other causes, and general blogging links.
Click every day to feed animals in need
The Animal Rescue Site
- Click every day to help feed animals in need. You can also visit their online shop to buy heaps of things, bags, jewellry, pet goods, clothing, etc. When you buy, you're buying bowls of food for animals.
Freekibble.com
- Play trivia every day to help feed animals
Cat Bloggers
Cat Blogosphere
- Fantastic first port of call for all blogging kitties! Be up-to-date with what's happening all over the CB!
Cats with Blogs
- Join the community of all blogging cats!
Love Meow
-
For ultimate cat lovers!
Read fantastic articles about all things feline!
Cat Blogger Beans Social Club
- You can join on Facebook!
Cat Blog Help
- Get awesome blogging help and tips!
Anipal Times
- Read important news of the animal world!
Keep Your Cat Indoors
- Keeping your cats indoors can ensure a long and healthy life for your kitty, and help to avoid FIV and FeLV.
PawPawty
-
Helping animals across the world one paw at a time
. An important site supporting animals in need, we can help by donating and spreading the word!
Fun things, cool sites & blogs
Cats who twitter
- Find a network of kitties who twitter so you can follow each other!
Visit Daisy the Curly Cat!
- Daisy is so funny and we love her cool fashion sense, and her brother Harley's adorable antics!

Visit Nip and Bones - What Pets Want!

Follow the adventures of Rumblebum!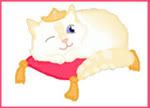 Cute Cat Elin
- Visit Elin, a beautiful kitty who lives in Malaysia!
Cats in Boxes
- Submit your own cat in boxes! Keiko has a photo on the site
here
!!
Your Daily Cute
- Featuring the cutest videos and photos of animals

PhotoHunt
- Join the fun!
You just play by posting a photo for the weekly theme on YOUR site -- that's it.
Camera Critters
- Meme for posting animals & critters.
So make your post, link back to here, visit other Camera-Critters captures, and have fun!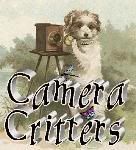 Saturday Pet Blogger Hop
- Hosted by
Two Little Cavaliers
,
Life with Dogs
, and
Baby Patches
, you can participate by posting your blog every Saturday and going to read all the blogs listed. A greaty way to find and support new and old friends!
Kitty City Gazette
- Awesome, fun site! Read all the funny and odd stories of the animal world!
Pet Blogs United
- You can meet new bloggers and furriends though this cool site! Their articles feature guests and interviews from all over the pet blogosphere!
Animal Welfare and Shelters, Conservation
Say No to Pets in Pet Shops
- Support animal shelters and avoide pet shops to send a strong NO to puppy mills.
Adopt a Cat
or Kitten in your area (USA and Canada)
Pet Rescue Australia
- If you're looking to adopt a pet in Australia, this is a centralised search system for animal shelters all over Australia.
RSPCA Australia
- the organisation that helped find us a forever home! You can also visit the web shop to buy a variety of pet goods, pet foods and accessories that helps to keep this organisation running. You can also go to
AdoptAPet
to search for currently available pets to adopt. That's how our mummy and daddy found us!
Animal Welfare League South Australia
- You can adopt a pet or become a volunteer! You can search for available pets for SA from this website.
World Society for the Protection of Animals (WSPA)
- Global animal welfare organisation. Find one in your country by Googling WSPA!
Humane Society in the United States
- Support a variety of causes, animal welfare including saving seals and whales.
World Wildlife Foundation - Join today to support conservation. Mummy has been a loyal supporter since 2004. You can grab a badge for a variety of conservation projects.



Brighter Planet's 350 Challenge - Fight Climate Change. Make a pledge and grab this badge

Free Tools and things
Link Within
- Install
Related Posts
on your blog!
Quick-counter.net
- This is the counter we use!
Countdown
- We use these to show our blogoversary and gotcha days!
Flag counter
- We also use this cool counter!
Pixie Color Picker
- I use this as a portable colour picker when I want to find colours for my layout or fonts, or to make borders that match a picture.
Shape Collage
- You can make cool collages with your photos in a wide variety of shapes! You can import black and white shapes into the program to make a new collage shape as well.
Paint.net
- A powerful image editor and maker. I've been learning how to use this to design my blog and make icon cut outs of the trio!
These are just some of the links that I found to be helpful in starting with Paint.net... I'm a complete newbie!
Cutting out images
- I've been using this method, it's quick and easy, and you don't have to do everything in one go. With this method, you're outlining the image on a new layer and cutting the picture out. This means that while you're working, you can make mistakes - just erase the outline and keep drawing until you're happy with it. You need the 'Feather' plugin to use this method, so you should download it from
here
. The link takes you to a plugin pack page in which the 'Feather' plugin is included. Once you download the zip file, close the Paint.net program, and unzip the contents into the Effects folder, which is located inside your Paint.net folder (eg. C:\Program Files\Paint.NET\Effects). Took me a while to figure this out!
My Life as Julie Mom
- This blog has a few tutorials on
how to whiten teeth in a picture
,
making colour pops
, etc.

Color Combos
You can look up the colour codes for your blog/website, or look up colours used on your favourite sites.
Colour Lovers
When you sign up for this site (free), you can find or create colours, palettes and patterns to choose for your next project.